Current News Archive
21 September 2018
52nd HPS Midyear Meeting: Call for Abstracts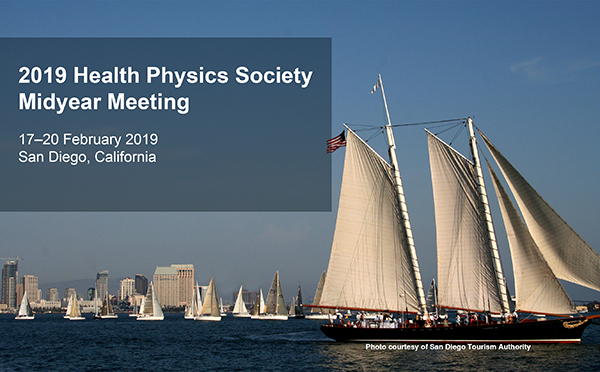 The Call for Abstracts for the 52nd Midyear Meeting of the Health Physics Society is now available, with a deadline of 21 September 2018. The midyear will not be a topical meeting, so we are strongly soliciting the full spectrum of radiation protection specialties. Everyone is welcome to come to share their work to make this a wonderful midyear meeting!
The midyear will be held in the oceanside city of San Diego, California, 17–20 February 2019. This is the perfect time to take a winter break from the cold! Known for its warm climate and beautiful Pacific beaches, San Diego offers a variety of activities including easy access to nearby parks and the San Diego Zoo.
The Sheraton San Diego Hotel is the meeting hotel, with a room rate of $189 per night—good for 12–26 February.
Persons attending HPS meetings should note the HPS Respectful Behavior Policy.