52nd Midyear Meeting
17-20 February 2019; San Diego, CA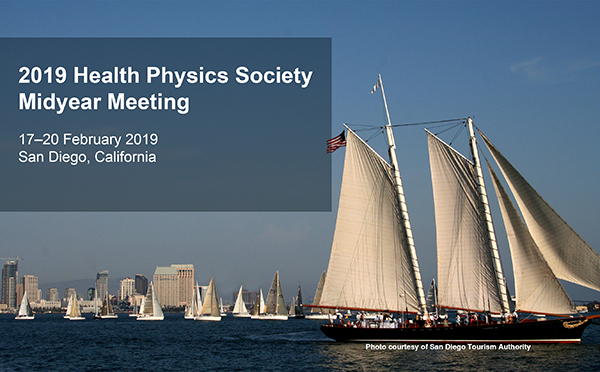 The 52nd Midyear Meeting of the Health Physics Society (HPS) will be held 17–20 February 2019, in San Diego, California. This is the perfect time to take a winter break from the cold!
The Sheraton San Diego Hotel & Marina is the meeting hotel. It's hard to imagine a more beautiful location than seeing the beautiful blue waters of San Diego Bay out your window. The whole family can enjoy fun activities in southern California while much of the country is dealing with winter weather.

The room rate is $189 per night—good for the dates of 12–26 February. 

San Diego International Airport (SAN) is less than a kilometer away from the Sheraton. The hotel provides complimentary airport shuttle service, or take a short taxi ride with the fare estimated about $10 one way.
Greg Komp is chair of the Program Committee Task Force for the 2019 HPS Midyear Meeting.
Explore San Diego's Things to Do.
Persons attending HPS meetings should note the HPS Respectful Behavior Policy.