Women of the HPS Newly Elected in 2020
Table of Contents
Secretary-Elect Nicole Martinez
Director Jama D. VanHorne-Sealy
Director Kathryn Higley
Secretary-Elect Nicole Martinez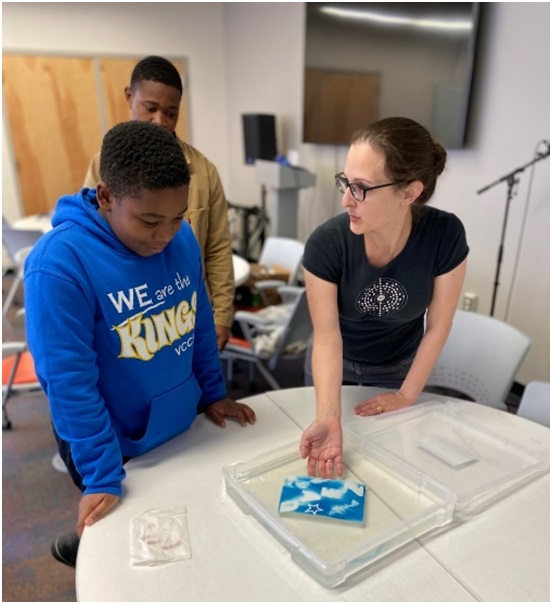 Dr. Nicole Martinez, CHP, is an assistant professor at Clemson University. Her PhD is in radiological health sciences from Colorado State University (CSU), where she specialized in health physics and radioecology. Before her tenure at CSU, she served in the United States Navy as a nuclear power instructor and radiation health officer. She is on International Commission on Radiological Protection (ICRP) Committee 4: Application of the Commission's Recommendations and is the president of the HPS Women in Radiation Protection Section.
As secretary-elect, Nicole hopes to be a voice of encouragement for the Board and the Society as a whole to be open to new ideas and perspectives. She hopes that as a community we can increase involvement of members from all career levels, educational backgrounds, and areas of expertise to foster an environment in which ALL Society members feel welcome, valued, and included.
Director Jama D. VanHorne-Sealy
Lieutenant Colonel Jama D. VanHorne-Sealy is the manager of the Army Reactor Program in Bethesda, Maryland. She has served in numerous roles in the Army throughout her career, including as an assistant professor of preventive medicine and biometrics and director of radiation safety for the Uniformed Services University of the Health Sciences, as the primary advisor on nuclear and radiation issues for the Office of Health Affairs and the chief medical officer of the Department of Homeland Security, and as the lead for the Department of Defense Medical Radiobiology Advisory Team and instructor for the Armed Forces Radiobiology Research Institute Medical Effects of Ionizing Radiation course.

She was actively involved in the US military response to the Fukushima accident, where she established an in-country presumptive radiation detection laboratory for the US Pacific Forces and served as a technical advisor to US Forces Japan and US Embassy staff. She also developed and implemented the first Radiation Safety Program for US Forces in Afghanistan!
On being elected to the Board, Jama said, "It is my honor and privilege to serve this hardworking professional community. As one of your Board of Directors, my intent is to focus on identifying and improving our support to members and promoting young professional involvement, extolling the advantages of mentorship and being part of this community."
Director Kathryn Higley
Dr. Kathryn Higley, CHP, is the head of the School of Nuclear Science and Engineering at Oregon State University. Her career has sent her all over the Pacific Northwest, from Pacific Northwest Laboratories as an environmental health physicist at the Hanford Nuclear Reservation to the Trojan Nuclear Power Plant in Oregon in environmental radiation monitoring.

Kathy is the vice chair of ICRP Committee 4: Application of the Commission's Recommendations. She is also cochair of the Nuclear Engineering Department Heads Organization and chair of North Pacific Marine Science Organization Working Group 30: Assessment of Marine Environmental Quality of Radiation Around the North Pacific. Her goal as director is to "use her experience as a manager and educator to help the HPS successfully navigate the challenges facing many technical societies today."