Society News Archive
1 April 2003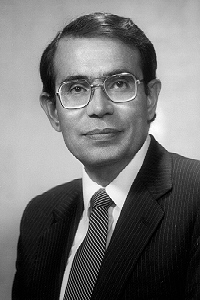 The
Associated Press has reported
that President Bush announced that he will designate Nils J. Diaz to replace Richard Meserve as Chairman of the Nuclear Regulatory Commission (NRC).
Dr. Diaz currently serves as a member of the NRC. Prior to his appointment as a member of the Commission, Diaz was Professor of Nuclear Engineering Sciences at the University of Florida, Director of the Innovative Nuclear Space Power Institute (INSPI), and President and Principal Engineer of Florida Nuclear Associates, Inc. Diaz holds a bachelor's degree in mechanical engineering from the University of Villanova, Havana, and a master's degree in nuclear engineering and a PhD in nuclear engineering sciences from the University of Florida.
A more-detailed description of Chairman Diaz' background and experience is contained in the
NRC announcement
on its website.
Diaz is a plenary member of the Health Physics Society.