In Memoriam: Stuart C. Black
1919-2010
by Delbert S. Barth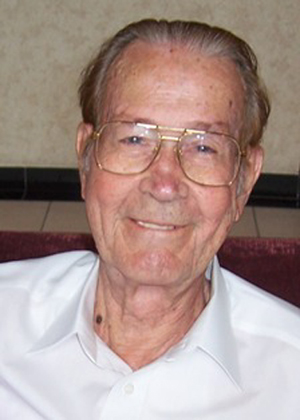 Dr. Stuart Crittington Black, 90, of Las Vegas, passed away peacefully in his sleep 18 January 2010.
Stuart was born 25 March 1919 to Sarah Cobb and Solomon Black in South Carolina and was a 45-year resident of Nevada. He served in World War II in the U.S. Army as a Signal Corps sergeant breaking German code.
Stuart attended college on the GI Bill, eventually receiving his doctorate in radiation biology from the University of Rochester in 1956. He joined the Health Physics Society in 1963 and was an Emeritus member at the time of his death.
In 1964, after time in various southwestern cities, Stuart transferred to Las Vegas, working for the U.S. Public Health Service, the Environmental Protection Agency, and finally Bechtel Corporation in association with the Nevada Test Site.
I knew Stuart for 46 years as a friend, coworker, and employee. Thus our relationship was personal as well as professional. We both had vacation homes in Utah and spent considerable time together there. I fondly remember many of those pleasant weekends. However, I do not fondly remember how many times he beat me in chess matches.
One of Stuart's most notable scientific achievements was his ability to prepare superb written documentation of the many scientific experiments he helped to design and conduct. Many of those experiments dealt with the distribution and potential effects of various forms of radioactivity. Stuart continued his research activities into his final years. All of his friends and I will miss his wise counsel, good nature, and willingness to help whenever asked on many scientific matters.
Stuart retired in 1999 and volunteered a large amount of his time at the Atomic Testing Museum, which he loved, and was honored as volunteer of the year. He also had the opportunity to spend three years in Vienna and visit every country in Europe except Bulgaria. He loved to travel and walked daily until he died. He loved stamp collecting.
He is survived by his wife, Vivian Jordan, whom he met while stationed in Tampa during the war and married Christmas Day 1941. He is also survived by his son, Richard Black of Lowell, Illinois; daughter, Deborah Mundy of Puyallup, Washington; four grandchildren; and three great-grandchildren.