In Memoriam: Denis C. Smiley, CHP
1930-2010
by HPS staff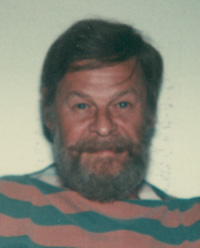 Denis C. Smiley, Health Physics Society member since 1961, died in Arden, North Carolina, 27 September 2010.
Denis graduated from the Illinois Institute of Technology with a BS in math in 1963. After college, he worked at Allis Chalmers in the radiological health physics program, providing services to the LaCrosse boiling water reactor that was under construction. He became a certified health physicist in 1968. When his division at Allis Chalmers was closed down, Denis worked for the next 10 years for Fluor Power Services where he was responsible for radiological analyses of three 1,700 megawatt thermal pressurized water reactors during the initial design, construction, and licensing review. Denis then did a variety of radiological and health physics consulting assignments for the next eight years.
From 1986 to 1995, Denis worked for the Illinois Department of Nuclear Safety as a senior technical analyst to the Office of Nuclear Facility Safety, performing a variety of scientific and technical studies supporting the State of Illinois Remote Monitoring Program.
Denis retired in 1995 and moved to North Carolina. He spent his retirement years as a master gardener growing food for the hungry. He was very active in the community and was involved with several charitable organizations.