In Memoriam: Bruce B. Dicey
1941-2015
by Bob Cherry, CHP, PhD*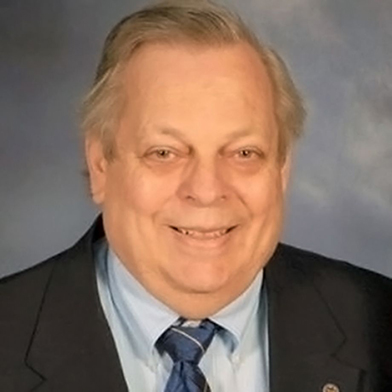 Lieutenant Colonel Bruce B. Dicey, U.S. Army (retired), died 13 August 2015 in San Antonio, Texas.
Bruce and I had much in common, so it is surprising that we did not know each other better. I first saw his name on some Army documents in 1977, a few years after he left active duty. It turns out we both grew up in Detroit, graduated from the same high school, received multiple degrees from the University of Michigan, served on active duty in the Army for three overlapping years, and settled down in San Antonio. Bruce joined the Health Physics Society (HPS) in 1969. We met face-to-face many times over the years, but I never knew of our Detroit and Cass Technical High School connections until I saw his obituary. Two of our schoolmates were Lily Tomlin and Diana Ross.
Bruce was born in Detroit, Michigan, on 20 November 1941. He grew up there, graduated from Cass Technical High School in 1959, and received his undergraduate degree from Wayne State University in 1964. Bruce went on to earn a master's of public health in environmental management (1966) and a master's of science in health physics (1969), both from the University of Michigan. He entered active duty with the United States Army in 1966, working in the field of medical radiation physics. After leaving active duty, he continued with the Army Reserve, serving as a nuclear medical science advisor for the Army Material Command and retiring from the Army with the rank of lieutenant colonel in 2001. In Bruce's professional life, he was an internationally respected and recognized radiation health physicist. He retired in 2004 as the chief of the U.S. Air Force's radiation dosimetry program at Brooks Air Force Base in San Antonio, Texas. His professional accomplishments included serving with the International Atomic Energy Agency and the U.S. National Institute of Standards and Technology. He was a fellow of the HPS and, in addition, received the Air Force's Distinguished Civilian Career Achievement medal.
Bruce was a loving husband, father, and grandfather. He married the love of his life of 45 years, Sharon, in December 1969. He was an active University of Michigan alumnus and enthusiastic fan of the Michigan Wolverines. In his free time, Bruce was an avid singer and organist, and it was while playing the organ that he met his lovely wife. He sang with the University of Michigan Chorale Society, Hawaii Opera, and Nevada Opera and, in his retirement, with the San Antonio Symphony Master Singers, where he served on the board of directors. He was a lifelong Lutheran and served his Lord by spreading God's word in everything he did in life. He was an active member of the Shepherd of the Hills Lutheran Church-LCMS in San Antonio, Texas, where he and Sharon were active with their senior Bible study group. Bruce and Sharon loved to travel the world together, with Bruce ultimately having visited five continents. Bruce is survived by his wife Sharon, three daughters, two sons-in-law, and five grandchildren.
*With information from the San Antonio Express-News