In Memoriam: Alfred William Grella
1930-2015
by Rick Rawl and Jim Williams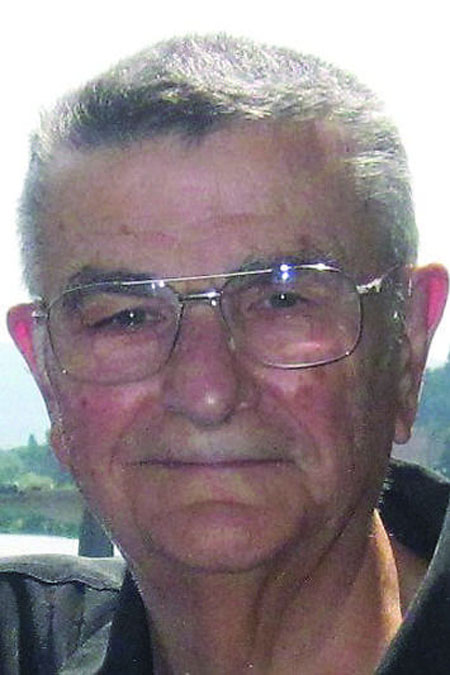 Alfred William (Al) Grella, 85, of Locust Grove, Virginia, died peacefully at home on 22 July 2015. Born 29 April 1930 in Bridgeport, Connecticut, Al (or "Babe" as he was called by his siblings) was the youngest son of Joseph and Julia Grella. He graduated in 1952 from the University of Connecticut with a degree in chemistry. A proud member of the U.S. Air Force, Al served as a second lieutenant during the Korean War. He remained an avid lover of airplanes and aviation for the rest of his life.
Al was a member of the Health Physics Society (HPS) since 1961 and was recognized as a 50-year member in 2011. A certified health physicist, Al was awarded HPS fellow status in 1990. He authored more than 35 published papers in his areas of expertise. He also presented numerous American Academy of Health Physics continuing education courses and professional education program lectures at HPS meetings over the past 25 years.
Working for 27 years for the U.S. government, including the U.S. Department of Transportation (DOT) and the U.S. Nuclear Regulatory Commission (NRC), Al was considered by many to be an international expert on radioactive material transportation matters. He was qualified as an instructor in regulations related to radioactive and hazardous materials transportation and disposal and was chief of the DOT Radioactive Materials Branch. He also served as the U.S. competent authority at DOT for many years. After leaving DOT he attended the National War College and subsequently joined the NRC where he continued to contribute to transport safety. For 12 years he was the senior transportation specialist at the NRC. Al was well known and respected, both professionally and personally, by his friends and colleagues in the international community. His participation in formulating the International Atomic Energy Agency Transport Safety Regulations helped set the stage for consistent and workable international transportation regulations for many years.
After retiring from government service, Al founded and operated his own consulting business, Grella Consulting, for several years. He remained active in the field by providing assistance to continued development of the transportation regulations and outreach materials. He also provided training and consulting services to a variety of clients throughout the country.
Al mentored many people early in their careers who are still in the radioactive material transport field today and gave his time generously. He was always willing to explain technical and regulatory matters that he had great insight into based on his many years of experience. He is remembered fondly by many for his knowledge and grace.
In addition to his parents, Al was preceded in death by his first wife of almost 52 years, Delores Squeo Grella, and five siblings, Edward, Joseph, Louise, Albert, and Ralph.
Al is survived by his loving wife of nine years, Peggy; his children, daughter Susan Jaenke (Dale), son Thomas (Elaine), son Bill, son Chris (Angie), son David Bowen (Jackie), and daughter Joy Montgomery (Scott); grandchildren Elaine Benner (Matthew), Keith August Jaenke, Rebekah Grella, Nathan Grella, Joshua Grella, Jenifer Poe (Nathan), and Bowen Montgomery; great-grandchildren Bennett Poe and Jackson Poe; sister, Theresa Morris of Fairfield, Connecticut; and sister-in-law Marian Grella of Thousand Oaks, California.
Al was an active member of the Lake of the Woods Lions Club. He was also a member of The Lake of the Woods Church for 34 years, where he served in various leadership positions. The family asks that any memorial contributions be given to The Lake of the Woods Church Missions and Benevolence Committee, 1 Church Lane, Locust Grove, VA 22508.