September 2019 Events Listing
NORM IX: Ninth International Symposium on Naturally Occurring Radioactive Material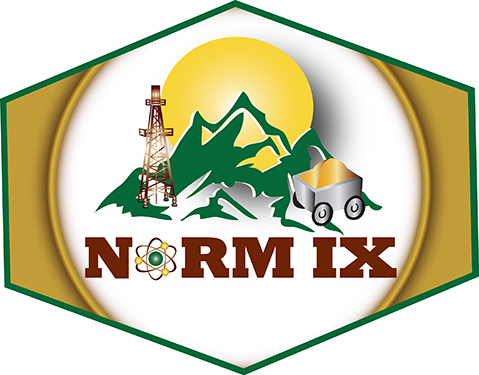 The Conference of Radiation Control Program Directors (CRCPD), International Atomic Energy Agency (IAEA) is pleased to announce the Ninth International Symposium on Naturally Occurring Radioactive Material, NORM IX (https://www.crcpd.org/mpage/NORMIX). Learn how NORM is managed around the world and discuss safety and environmental impacts from NORM, as well as best practices for NORM management. The symposium will include presentations, posters, training, and roundtable sessions from industry representatives, scientists, regulators, and other stakeholders. Topics include Worker Protection, Environmental Protection, Decommissioning and Site Clean-Up, Legacy Sites/Existing Situations, Waste Management, Transportation and Border Security, Water and Wastewater Treatment, Radon Measurement and Mitigation, Uranium Recovery, and Legal Challenges. The NORM IX Symposium will be hosted for the first time in the United States, in beautiful downtown Denver, Colorado, 23–27 September 2019. Discounted conference accommodations have been arranged at our meeting location, the Embassy Suites by Hilton in Denver. Technical tours and social tours have also been arranged as part of the symposium. The American Academy of Health Physics has given approval for up to 24 continuing education credits for the symposium.
Registration and Information (including hotel link): https://www.crcpd.org/event/NORMIX
Program: https://www.crcpd.org/mpage/NORMIXprogram
Sponsorship opportunities: https://www.crcpd.org/event/NORMIX_Sponsors
Contacts: https://www.crcpd.org/mpage/NORMIXcontact
If you are interested in advertising your company and its short courses, events, or products in Health Physics News, see the advertising page on the HPS website.
Return to Health Physics News (login required)