Welcome to the Health Physics Society Chapter Support and Information Area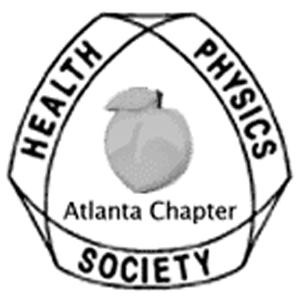 The Health Physics Society (HPS) is committed to supporting its chapters with information and with services where they are needed and where the Society has the resources to do so. On this page we have tried to provide links to the information chapter officers and members can use to more effectively organize and operate their chapter.
Some of the links are only accessible to HPS members, even though the only requirement is that the chapter president and president-elect be members of the Society. The links that are only accessible to HPS members are necessary to protect information and services that are provided as a benefit to HPS membership or to minimize personal information that is posted in the public access area.
Why is this chapter logo here? We will change the logo appearing on this page on a regular basis. Watch for your chapter's logo to appear here in the future. 
If you do not see a link to information that you are looking for regarding chapter operations, please click here to contact the Society Support Committee via email and give us your request or comments.
General Information
Chapter Resources
How To:
Chapter Support for concerns with incorporation and with IRS reporting and status 
All chapters should be incorporated.  This is an easy process in most states and is imperative to protect the volunteers and officers from liability.
All chapters should know whether or not they have non profit status with the IRS

Such status is not required, but compliance with reporting is driven by which status the chapter may have.
Note that reporting levels for the IRS have changed in the last two years and it is important for each chapter to know their classification and reporting requirements
The IRS has an excellent resource page for non profits here - http://www.irs.gov/charities/

Legal status - the chapters are all independent organizations outside of the national HPS.  There are two models that we could follow, but the one that was chosen has the chapters as independent entities.  In the other model, each chapter would have to give up their autonomy financially and also regarding any decisions on donations or events that might accrue liability to the national HPS.
Since each chapter may have a different status and/or financial reporting model (i.e. accrual or cash), and since they are independent, the national HPS is not in a position to be able to provide specific tax filing advice.  We have, however, put together a set of notes on the HPS web page with links and information on becoming incorporated and with the rules on tax filing and tax status.  

The following documents are under construction:
Get a speaker
Do electronic balloting